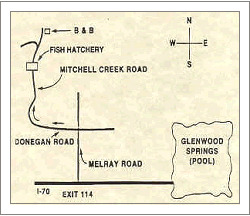 We offer two spacious rooms with a private entrance. Included for your comfort is a king-size bed, full private bath, a sitting area with a refreshment bar, TV, and WIFI. The water supply in the B&B is fed by a 100% "all-natural mountain spring."
Delicious full breakfasts are included in your room rate. Personal service is our intent.
Each season is very different at the Mitchell Creek Bed and Breakfast. That's because we're located in the micro-environment of a canyon. Your senses will be engaged from the rushing waters of spring run off to the lush flora of the summer months, leading into the rich earth tone colors of fall.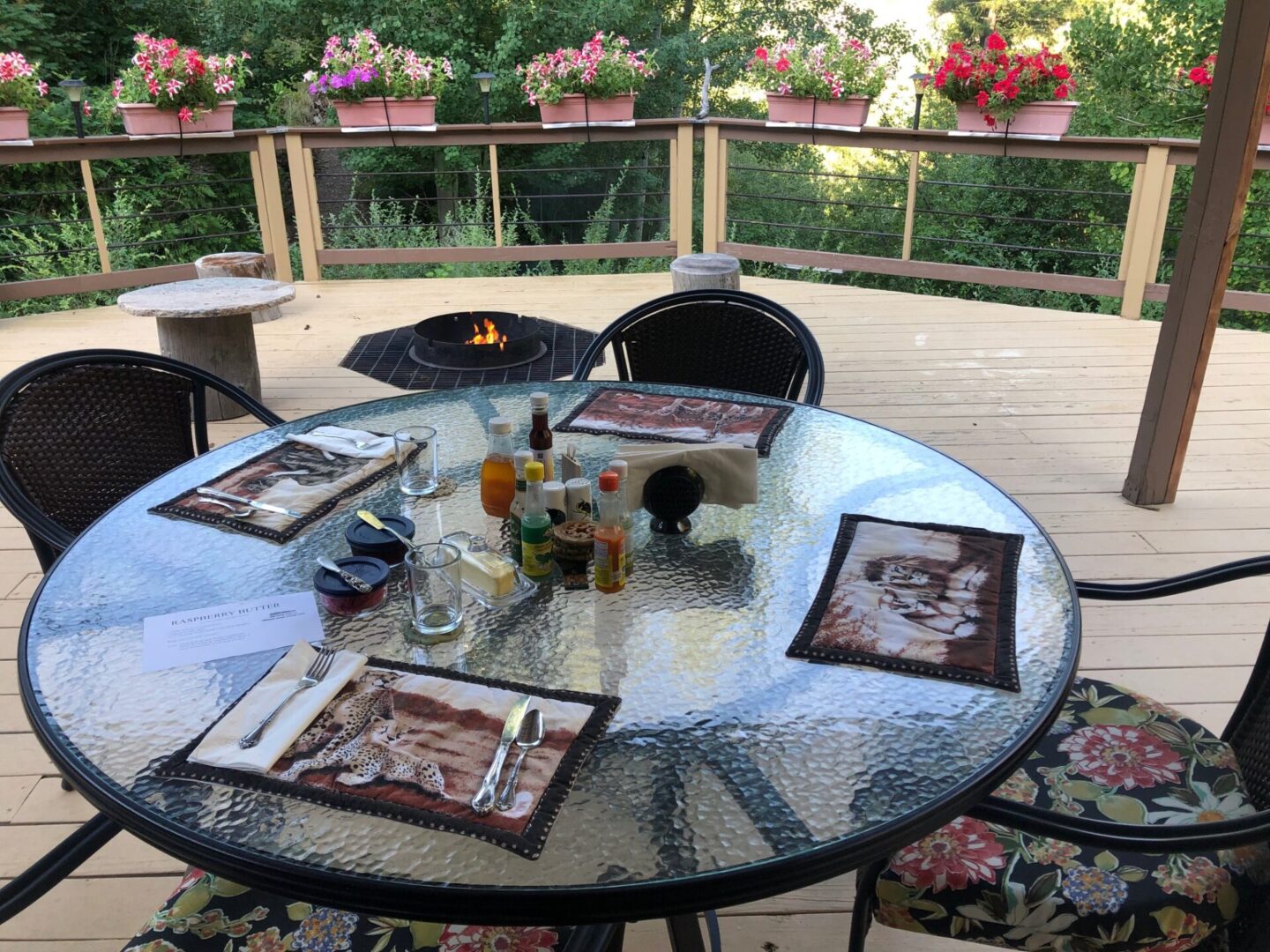 We have two
king rooms available.
I-70 to exit 114 in West Glenwood, to Mel Ray Road, continue to the first stop sign. Turn left (Donegan Road) and go to the end of the road (about 1/2 mile). Turn right. You are now on Mitchell Creek Road (you are now about 1 3/8 miles from our B&B). Proceed up the road, drive through the State Fish Hatchery. Continue past the hatchery for about 300 yards. You will then see a brown sign that says "Private Road," etc., drive past the sign following the stream for 200 yards... Turn right at the first bridge ... you have arrived! Big stone house, park parallel to the rock wall on your left. Welcome to the B&B on Mitchell Creek.